This weekend London Korfball took on teams from Kent, Norfolk, Cambridge and South Midlands/Oxon in the England Korfball Associations Youth Inter Area Tournament at the Harrow Leisure Centre. This is one of EKA's premier youth events with teams competing at U11s, 13s, 15s and 17s.
Bromley Korfball Club and one of our link schools, Hayes Primary school, were represented at all age groups and two of our coaches took charge of the U11, 13 and 17 squads.
The U17s played really well against strong opposition but were blighted by injury before and during the event ending up 5th overall.
The U15s also did very well finishing in 3rd spot with excellent performances from the Bromley players.
In the U13s Bromley was again well represented. The team won their morning pool and kept winning in the afternoon setting up a final with Kent. Despite dominating the game Kent clawed their way back into the game and won by a single goal. The team were dissappointed but had been amazing during the day.
In the U11s London had 2 teams with many Bromley and Hayes school kids. Both teams were outstanding with London A qualifying for the final. In the final they faced Norfolk and they didn't disappoint winning gold.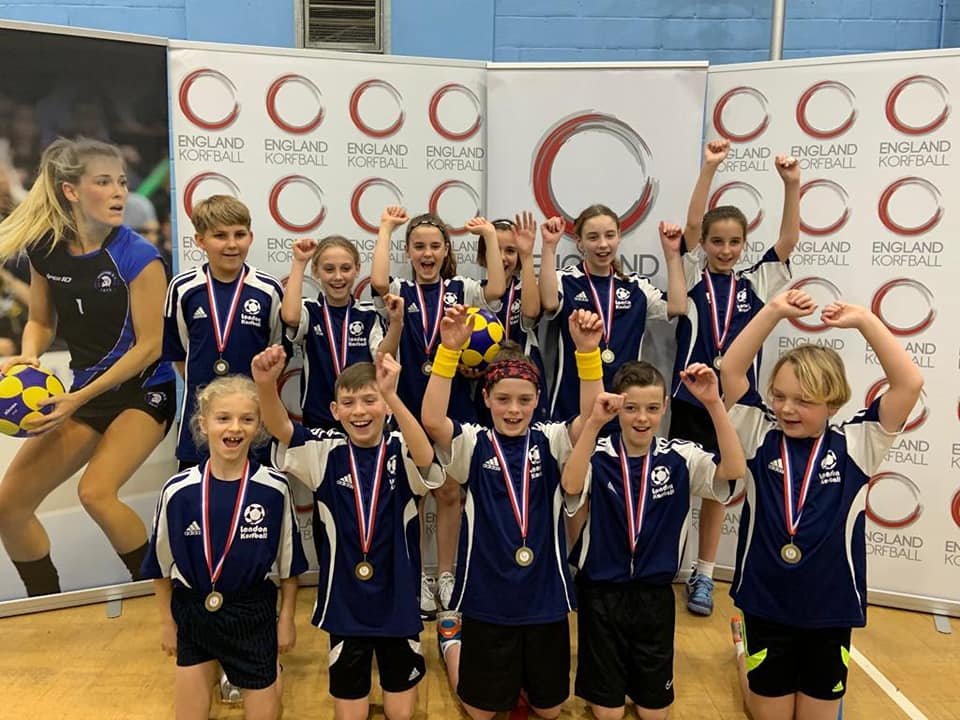 Well done to all the players who represented London as well as the coaches, parents and organisers for a great competition.
One final note – this year's event was tinged with sadness as EKA's Frank Sieber, an ever present feature in previous years, was not with us having passed away recently. Though not there in body he will always be there in spirit and is fondly remembered by all.